Who We Are
In 1994 we began The Buyer Brokerage of Osterville to better serve our clients' interests, as exclusive buyer agents. Our close-knit team of professionals, with over 75 years of combined Cape & Islands real estate experience, has represented over 450 home buyers. From cottages to water front estates, we have a tremendous track record of aggressively locating and negotiating the best price on Cape properties for solid value. In fact, 70 percent of our new clients are referred to us by previous clients.
Wherever you may be purchasing, we strongly suggest you be aware of whom your agent represents. Ask how their office agency policy works, thoroughly interview them to be certain they have the knowledge and expertise to represent your interests and receive your full confidence. If their office maintains listings, we urge you to consider whether they can truly represent you, "exclusively", without conflicts of interest.
We know the market and are constantly looking for solid investment value. We are analysts, consultants and counselors, we are NOT salesmen. We would be privileged to help you find just the right home, at the right price.
Sincerely,
Chuck and Jane Tardanico, Brokers/Owners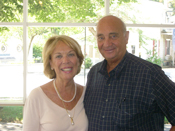 Chuck and Jane Tardanico
Jane's professional background in teaching and educational counseling make her a natural buyer agent. As a buyer agent Jane has successfully represented clients for the past twenty years. Jane's husband Chuck brings his expertise from the teaching field and as a highly respected builder of fine properties. As a partner in The Buyer Brokerage, Chuck's years of experience in construction are invaluable to the company.


Jane Tardanico can be contacted by cellphone at: 508-776-3377, or by email at: email Jane Tardanico.
Chuck Tardanico can be contacted by cellphone at: 508-737-7377, or by email at: email Chuck Tardanico.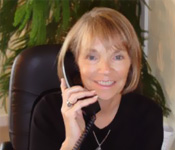 Monica Pratt
It is often that Monica Pratt, our dedicated Office Assistant, will be the first to greet you when you call The Buyer Brokerage of Osterville. As a valuable part of our staff for the past ten years, Monica is well informed regarding Exclusive Buyer Agency and will be happy to assist you and connect you with a broker.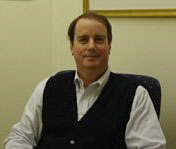 Steve Perry
Steve, a native Cape Codder and founder with Jane of The Buyer Brokerage, is currently on sabbatical, acting as advisor and consultant to the company. Steve brings his extensive knowledge of the area and his legal background as an attorney.
Our philosophy is rather than "selling" an inventory of properties, it is far more rewarding to assist our buyer clients in finding their dream home on Cape Cod by advising, counseling and representing them, seeking all potential properties that meet their criteria. We believe it pays to have a team of professionals ON YOUR SIDE!